Family Photos are an essential part of our lives. Our children grow up so quickly that we sometimes forget to capture these moments when they are still young.
AD Studio has provided thousands of fabulous wall and shelf portraits for families. We offer a friendly service combined with beautiful, modern, relaxed photographs.
Our experienced photographers will make having your portrait taken a very enjoyable time for all involved. We also provide a superb range of both traditional and contemporary frames to ensure that your images are then displayed in the best possible presentation method to firstly compliment your portrait, and add 'wow' factor to any home.
With almost 20 years experience in photography industry, we can cater almost any requirements for your beautiful family moment!
Please call us at 0133173128 or whatsapp us via https://wa.me/60133173128 to book afamily photography session in our studio.
Unlimited Poses Photography Session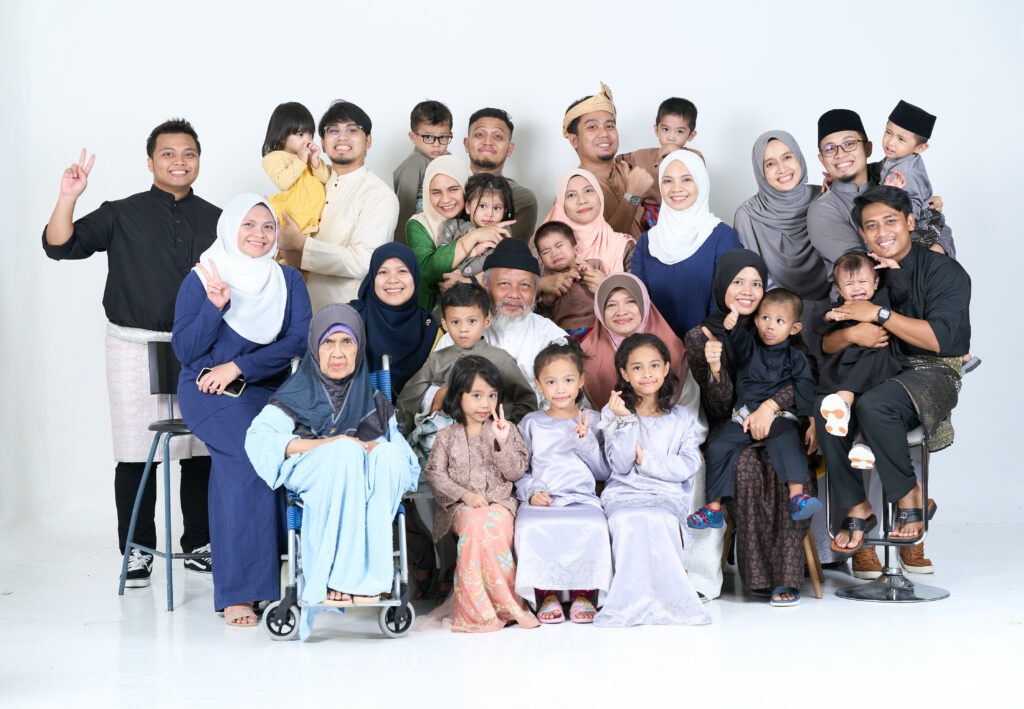 Getting a perfect family picture, is actually quite a challenge even for the most proficient photographer. It is true that a photographer job is just to click-click the camera. However, in reality, there are lots of thing need to be addressed during a photo shoot session. A photographer, ultimately needs to make sure everyone is properly lit and their face is not hidden behind anyone's shadow. They also need to make sure everyone is connected in proper body posture, showing the best, loving relationship between each family member.
Our experienced photographer will make sure the lighting setup, the poses and expression are captured in the best quality possible during photo shoot, and this will includes technical and creative setup decisions. We have invested with the latest, commercial grade camera and lighting equipments in order to achieve this. Every photo will also be displayed in a large 40 inch tv right after the shot, so you can immediately decide what need to be changed or rectified.
There is also a possibility, quite often, kids, especially young ones, don't behave as expected by the adults. This is where years of experience dealing with thousands of people, young and old, even special need individual, come handy. We are quite equipped with many tricks such as large screen tv, audio, toys, candy , communication skills and most important, true patience in order to try our best to get those kids could be captured in the best decent look possible.
Studio Gambar utk keluarga